The Future of Coaching – Trends in the Coaching Industry
I know that we are being besieged by negativity in the media, on social media etc and so I don't want to add to this.  However, it's important that we become aware of trends that will impact the coaching industry.
What I do want to achieve is to get you thinking differently about the future and to possibly help you identify opportunities and strategies to help you take ACTION.
Because I believe that being able to get our heads around taking action and moving forward towards some kind of goal will help all of us maintain some kind of positivity and perspective.
I predict that 3 things are going to happen in the coaching profession in the near future as a result of the Coronavirus.  Here are the three trends that we need to bear in mind:
1. More and more coaching will take place virtually, necessitating a greater need for coaches to learn appropriate skills and behaviour,
2. With massive job losses around the world and a global recession, there will be a massive influx of new coaches at the same time that the coaching client base will shrink
3.  Coaching fees are going to come under increasing pressure from a decreasing client base, who can afford to become more selective, meaning that the ability to deliver quantifiable results will become more and more important.
I think that we need to all get our heads around the fact that we will NEVER go back to where we were before the Coronavirus.
Using language like "coming out of lockdown" or "going back OUT THERE" or "when we get back out into the real world" or "going back to normal" reflects unrealistic expectations that sometime in the future – possibly in the next few weeks – the Coronavirus and lockdown will all be behind us and we will be able to slowly go back to where we were before.
This is not going to happen.
This is the kind of change that is going to redefine our lives, lifestyles and social norms.
There are generations who will grow up hearing "when we were in global lockdown" or "before Coronavirus", just like most of us here today grew up hearing our parents say "during the war years" or "after the war".
Furthermore, this will not be the first and last of these global pandemics.  Bill Gates, with all of his access to resources, is predicting that global pandemics will be recur and that we need to be prepared for them as a matter of course.
Our brains like certainty and like to make sense of what is happening. 
In fact, this is one of the main reasons why neuromarketing tells us that we should get really clear on our messaging and define our niche, but more of that later.
I personally think that we need to factor in something like this happening again at least within the next decade and align our practices to be able to withstand these kinds of circumstances in our medium to long term strategic planning.
The way that we approach building a sustainable coaching practice today needs to take this into account.
We need to be flexible and open to doing what we used to do, in new ways – and this would be the perfect place for me to insert the P-word!
Now more than ever, as coaches, we will need to embrace, embody and model a growth mindset versus a fixed mindset (and for more on this, read Dr Carol Dweck's book: Mindset).
Business unusual has become the new normal and will remain the norm.
So, point #1:
More and more coaching will take place virtually, necessitating a greater need for coaches to learn appropriate skills and behaviour.
Coaches are being forced reluctantly to embrace the 4th industrial revolution.  The Universe has given you a big, unwelcome shove into this foreign land and it is my hope that I will be able to give you healthy, stressfree way of managing the transition, practically and in terms of your mindset.
The problem is, that we can no longer rely on warm, in-person networking to build our coaching practices – certainly not in the short term.
For many of us, in the near future, to sustain our practices, we are going to have to rely on how we put ourselves across online, and that means how we show up on social media, on our websites and so on.
We're going to have to embrace new skills whether we like it or not.
I work with many coaches who are averse to using things like video to market themselves and I want to stop you – if that includes you – and ask you how many times you have attended Zoom meetings. – and is your Zoom account properly branded with a great profile pic of you that can represent you when you turn off your video?
It's the little things like this – the attention to detail – that will build your brand and showcase you most professionally.
Fundamentally, if we take the example of using Zoom, how different is using video to showcase your experience and expertise, and the nice thing is that you get to control the agenda.
Remember that in order to build a sustainable coaching practice you need to do two things:
You need to be able to differentiate yourself from the crowd in a crowded and noisy online space, and you need to have a brand that meets the sustainability criteria of attention-getting, emotional engagement and remain top of mind with your potential clients.  I'll talk about this in more depth under my second point.
I also think that coaches will be called upon increasingly to coach clients around self-awareness, emotional intelligence, impact and behaviour in this new alien, online world.
It's all very well for us to have an existing paradigm of working with our clients on how they show up "in real life". But we will also need to develop our abilities to work with our clients on how they translate into the online space.
There's a lot of behaviour that we can get away with face-to-face that wouldn't translate properly into the online world, and we need to educate ourselves so that we are equipped to help our clients deal with this shift.
If you think you've been reluctant to work virtually, to market yourselves online, to start using video and so on, put yourselves in your clients' shoes.  They are going to be feeling the added pressures and stress of having to adjust how they show up to this new, intimidating and alien environment – without any formal training.
How are you going to be able to support your clients in this new world?
The 2nd trend in the coaching industry that I predict is that, with massive job losses around the world and a global recession, there will be a massive influx of new coaches into an already overcrowded market.
Now, I work with clients at two ends of the spectrum: my retainer clients have been in the business for 20 or more years and are leaders in their respective zones of excellence. 
At the other end of the spectrum I work with newer coaches – those who have been in business for 1 – 3 or sometimes as many as 5 years, who have recognised that the need to develop a clear niche and strong cohesive brand in order to create sustainable practices. 
They have the business savvy to realise that to give them the competitive edge, they need to work on the business as much as in the business to stand out in the crowded market so that that they can upscale their operations to the level where they are able to afford to outsource certain work.
But we already complain about the low barriers to entry into the profession, and how anyone can print a set of cards and call themselves a coach and set themselves up in business.
With mass voluntary retrenchments, mass shutdown and massive staff layoffs, the pool of potential coaches is going to grow – far faster than the current rate of 7% year on year predicted by the Forbes Coaches Council.
Be prepared.
These fresh additions to the coaching profession are going to have certain advantages that those of us who have been around longer have lost to a degree.
They will have very warm networks within their former companies and people that they have built relationships over a number of years that they can tap into as a potential client base.
You may even find yourself coming up against some of these new coaches when you go and pitch for your next year's contract with your client, and may find what you thought was a pretty done deal hanging on a decision on whether to use a former insider who really knows the ropes versus an outsider who only knows the business by comparison from the outside.
You need to have the right response in place NOW and be starting to have the right conversations with decision makers now to entrench your position. 
We cannot afford to take renewal of corporate or company work for granted where staff who have been retrenched might be coming back to knock at the doors as a coach or consultant.
The key things you can do now is to get hyper clear on your positioning in the market and on the messaging that you are sending out.  Forbes Coaches Council and the ICF have identified defining your niche and the single most important thing that you can do to build a sustainable, future-proofed coaching practice.
You need to be clearly and strongly positioned in the minds of your clients as their coach with particular superpowers (and I stole this from top coach) that this client needs and which no-one else on their radar is able to do as well as you.
Your brand as a coach needs to be bullet-proof and solid, it has to be memorable, it has to get and maintain the attention of your clients and it has to emotionally engage your client in order to be sustainable.
Furthermore, your client needs to be able to clearly and easily  be able to explain and understand what you do and what value you bring – your niche message, which comprises of what work you do best, where you deliver your best results and who you deliver those results be with, needs to be crystal clear and simple – almost like a mantra that you can trot out that gets the client humming in tune with you.
This is the importance of finding and defining your niche, being able to cut through the clutter and give your client the simple bottom line about your superpower.
The third trend in the coaching industry that I predict is that coaching fees are going to come under increasing pressure from a decreasing client base, meaning that the ability to deliver quantifiable results and greater value will become more and more important.
With an increasing number of coaching shifting to the online space, clients will have a valid reason for putting a squeeze on fees – just a medical aids have lowered rates for services delivered by medical professionals when delivered virtually.
Due to global down-scaling and retrenchments, there will be a smaller base of corporate clients but on the other side of the equation, there will be a much greater number of coaches wanting a bite at the same apple.
Price will become a factor in the absence of your having firmly and clearly established your value and positioned your zone of genius.
Only the established brands will survive unscathed and I do think that we will see more coaching contracts being awarded to the coaches who have dominated and claimed the category.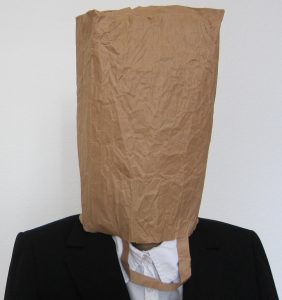 This is not your time to be coy, shy, humble or self-effacing.
You need to be able to stand your ground based on the outstanding work you have done to date, the proven results that you have delivered and the valuable relationships that you have built the all of the stake-holders because you are going to need people firmly in your corner, and having your back.
Again, capturing your unique niche in the market and building a bullet-proof brand are the two key factors that you have in your favour.
And your gap is NOW
I'm so excited about this time that we have had to work ON our businesses, to create effective systems, to focus on building strong brands that deliver unquestionable value.
I think that those of us already in the market have an enormous advantage because we are already slipping through and navigating these changed times, building flexible solutions and becoming more creative about what we can offer.
We've had time to experiment, fill skills gaps, try out and eliminate what is never going to work for us authentically.
It is now that we can make our mark and identify where we choose to make the most impact – online, in the virtual space – at comparative leisure when compared to the new entrants to the market.
In fact, professional bodies probably need to put support structures in place specifically for the new-comers in order to ensure sustainability of the levels of professional practice that is becoming the accepted norm in the industry.
For an update on these trends in the coaching industry, read my trend predictions for the coaching industry for 2021: https://www.nicheintelligence.co.za/2021/01/19/coaching-trends-in-2021/